How to get SEEN at work, in an UNSEEN WFH world...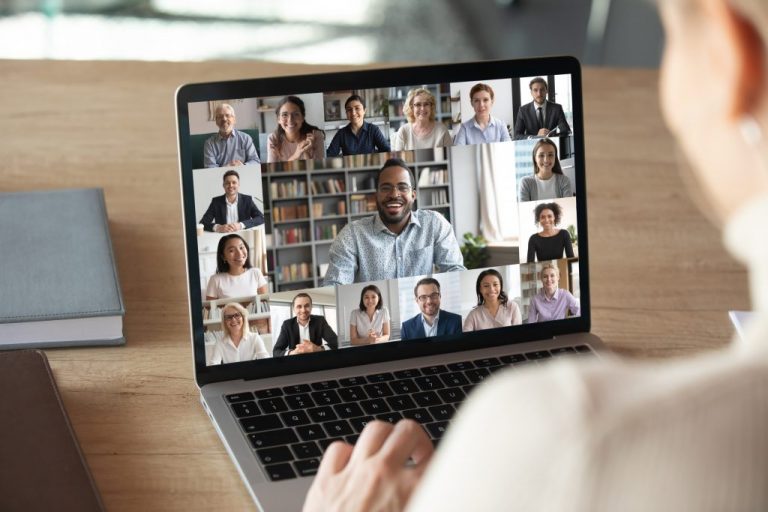 With the majority of the world and South East Asia office jobs having move partially or fully online, with remote working,  how can employees ensure they are seen and their achievements noticed by YOUR teams and your boss?
In the remote way of working, it can be hard to get noticed when you are far away from your managers, and at the same time managers can't easily keep an eye on what's happening with their teams , and the individuals within it
Standing out in the workplace , is not more important than ever, in a fully or partially remote workplace. In  surveys, the average time gap between speaking with a manager was 6 days, and with co-workers 5 days.  Remote employees can feel increased self-doubt, burnout and loneliness, all of which can badly affect the employee's mental state and their work quality
In a recent survey, 95% of employers believed remaining visible is important to career advancement, and being perceived as invisible negatively impacts the overall salary package prospects over a person's career. A huge majority of managers had a good impression of employees had a good opinion of employees who make an effort to stand out while working from home.  The managers were more likely to give salary increases and promotion to those employees who made the effort to communicate frequently and be proactive in presenting ideas and solutions.
Employers report they have a very favorable impression of employees who went the extra mile, they felt these employees were more motivated, engaged, and productive.
So, given the apparent work benefits, how can employees get noticed? Here are a few tips:
Make sure all your projects and tasks are up to date, and moving along as per timetables set
Help colleagues with their work, do additional work to help out colleagues
Get the details right on your work, with no need for rework
Offer new ideas and solutions to give a good impression
Put your hands up to lead the effort for new  projects and task
As the world adapts to work from home, keep in mind your voice needs to constantly seen and heard to get the job recognition you deserve.
What are your tips for being noticed by working from home?